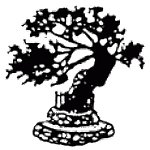 Long Description
The Parish Council works on your behalf. Why not come along to a Parish Council Meeting on the second Tuesday of the month (except August) at 7:15pm in the Victoria Institute.
If you have anything to raise with the Parish Council this can be done at the start of the meeting, in the Open Forum.
Planning applications are considered at Parish Council meetings. Paper copies of applications are not available but can be viewed online the Lancaster City Council website .
The village Emergency Plan is under the tab marked Downloads.  The Parish Council's Code of Conduct, Financial Regulations and Standing Orders are there too.